The sun is out, the air is fresh and it's a great day for a picnic. If you're fortunate enough to be spending your long-awaited vacation in London, then you are spoilt for choice. Settings for a perfect picnic are plentiful, so pack yourself a hamper of goodies, head out of your London vacation apartments and head for one of these lovely locations.
Greenwich Park, SE10
Greenwich has a regal air about it, and can boast the accolade of being the oldest enclosed Royal Park and also part of the Greenwich World Heritage Site. There's plenty to see and do at Greenwich Park too. Clamber up a hill at Greenwich and you will be rewarded with breathtaking views of the River Thames and the heart of the city. You may even be fortunate enough to spy a deer or two (there is a small herd living within the park). There's also a bandstand (with plenty of concerts going on in the summer-time) and the kids aren't left out – they have their own play area.
Alexandra Park, N22
If you are in North London head to Alexandra Park and take a moment to rest on the sloping hills amongst the trees and savour the fabulous views over London. On Sundays the park doubles up as the setting for the award-winning Alexandra Palace Farmers Market. Here you can purchase some tasty treats for your picnic, why not indulge yourself? Pick up some delectable cheeses or mouth-watering strawberries to delight your taste-buds. As you kick back and enjoy the feast keep an eye out for the deer or waterfowl that call Alexandra Park home.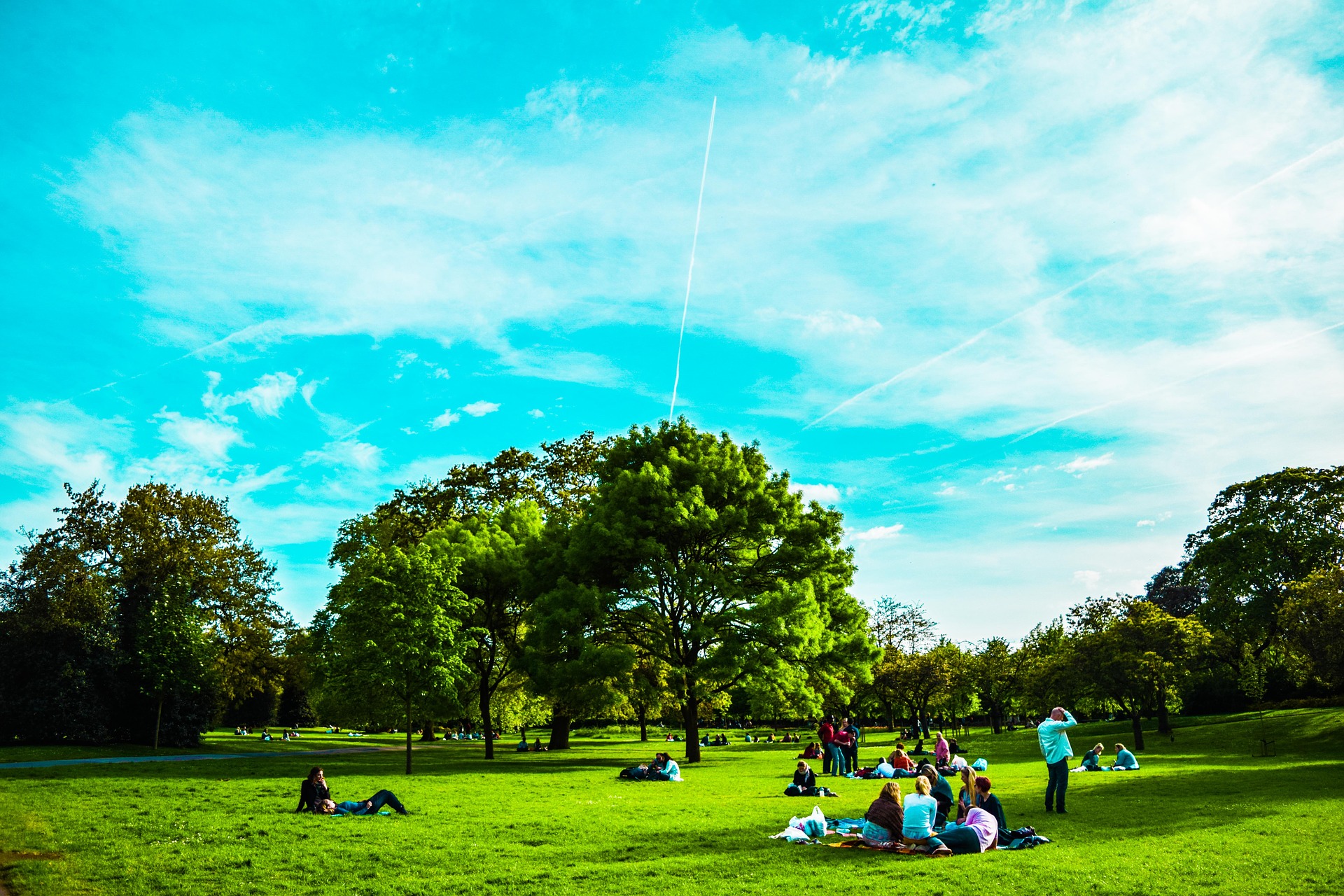 Kyoto Gardens – Holland Park, W8
If you're seeking a restful spot then try the zen-like Kyoto Garden, based in Holland Park. Here you can enjoy your picnic surrounded in peaceful tranquillity, with the Koi carp in the nearby pond for company and the melodic sound of the waterfall as your backdrop. Offering a little taste of Japan, it's hard to believe that you are mere moments away from the busy Kensington streets.
Hyde Park, W2
With an impressive 350 acres of space, Hyde Park offers ample picnic opportunities. Enjoy your picnic under the shade of one of the 4000 plus trees that grace the site. Wander through the meadow, take a boat out on the lake, and enjoy the colourful blooms in the ornamental flower garden to boot. If you're feeling like burning off those picnic calories take to one of the courts for a sporting game of tennis. There's always plenty going on at Hyde Park, from walking tours to open house days and the sunset safari (complete with bat's, moths and a roaring campfire) should not be missed!
Don't Miss Out on the Green Spaces!
Whether you're staying in London vacation apartments for a short weekend break or are lucky enough to be holidaying for a longer period, be sure to pack some yummy treats and go and enjoy the wonderful parks and green spaces that the capital has to offer.