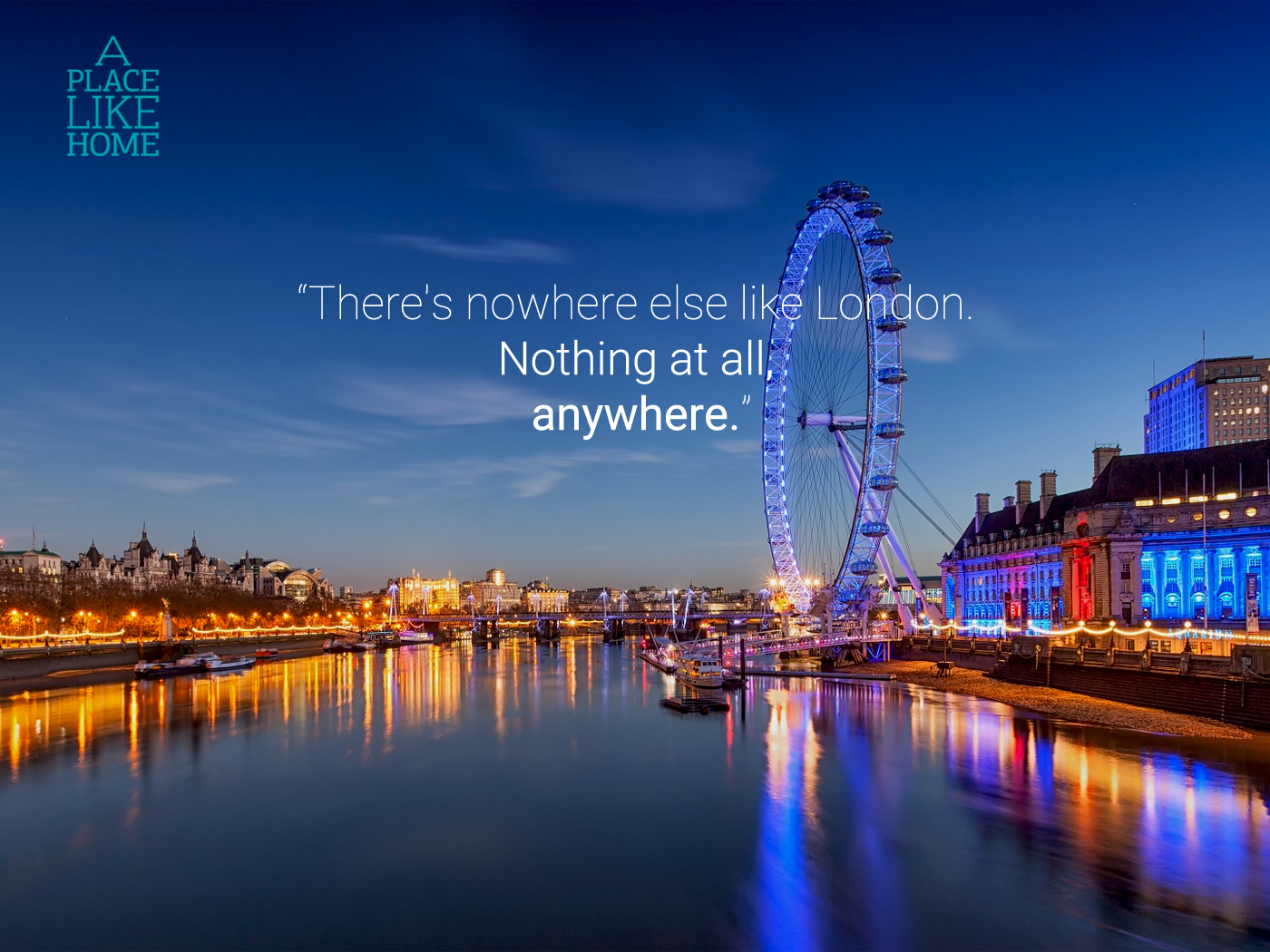 We couldn't agree more with Vivienne Westwood's quote, London has always been a city unlike anything else.  What exactly is that makes London so great?  Of course there is a history dating back over 2,000 years, major museums, galleries and most iconic sights.
As if these weren't enough, we believe the most attractive and irresistible thing about London is the element of surprise. The unexpected thing you might stumble upon on the street that could blow your mind, make you day or even change the way you see things. This for us is the most exciting, inspiring and stimulating aspect of our city.
Here is a list with 7 things that happened in London in 2015 and pretty much confirm what we already knew about this incredible city: you can never, ever get bored.
Enjoy the list!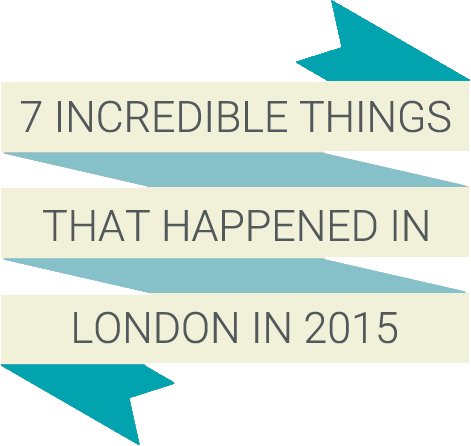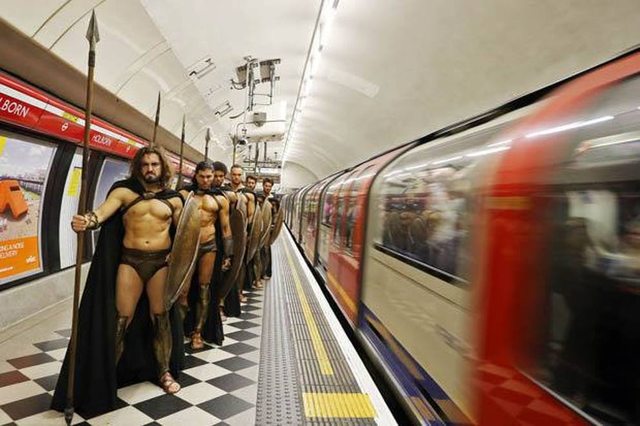 Are London commuters under attack by an army of angry Spartans?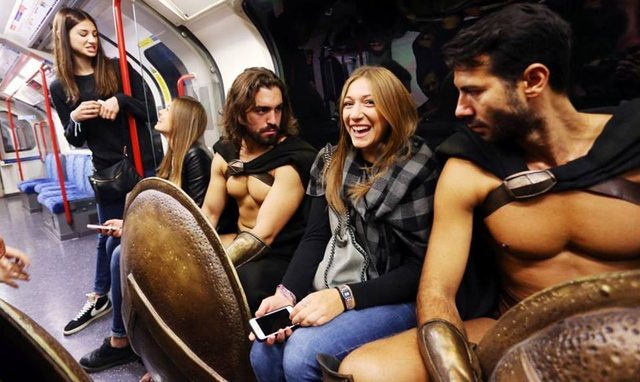 Or is the Ancient Spartan Warrior look the next big thing in the world of fashion?
Well, none of the above. What we see here is just a part of a stunt that took place at the London Underground last June, for the promotion of the release of fantasy war film "300". 
---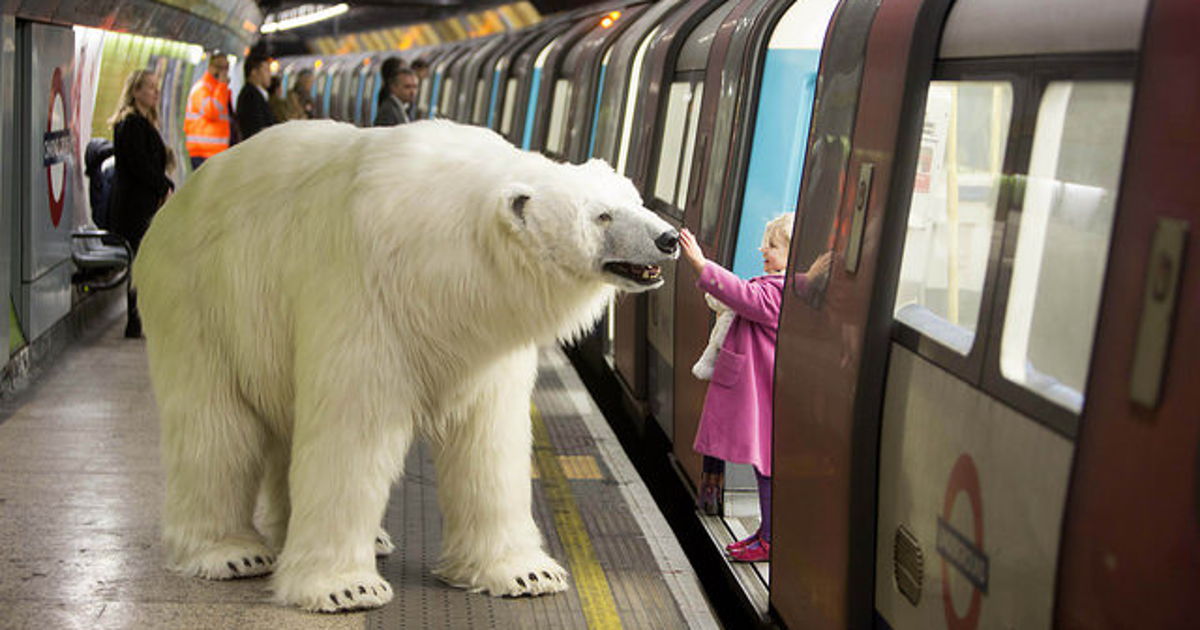 Believe it or not, this image hasn't been photoshopped.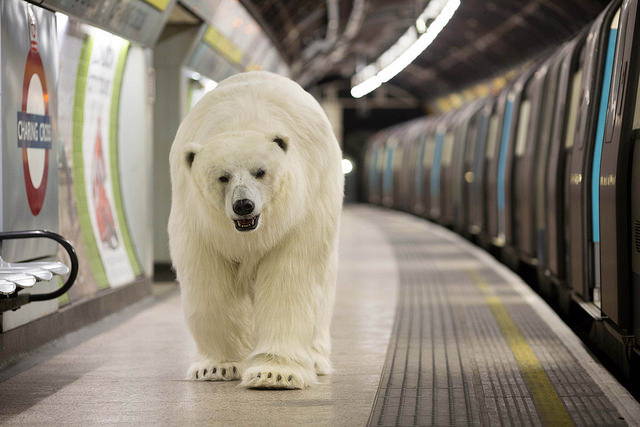 Seriously, this is an original photo taken in London's Underground last January. Bear with us (pun intended), before you jump to any conclusions.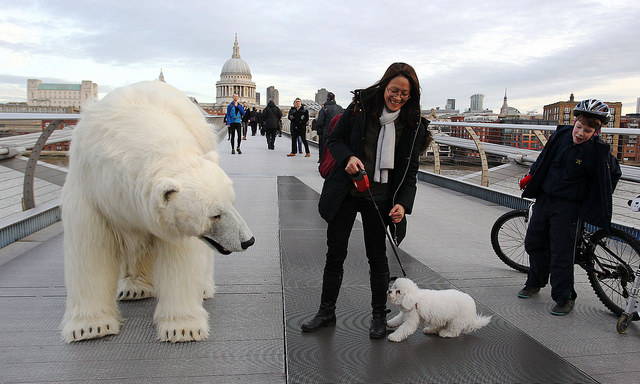 This is an 100% real photo of a polar bear puppet taking London's Tube and walking across the Millennium Bridge, to promote the of a new TV drama. It was so realistic, even the puppy was fooled! 
---

A little girl reunited with her favourite stuffed bunny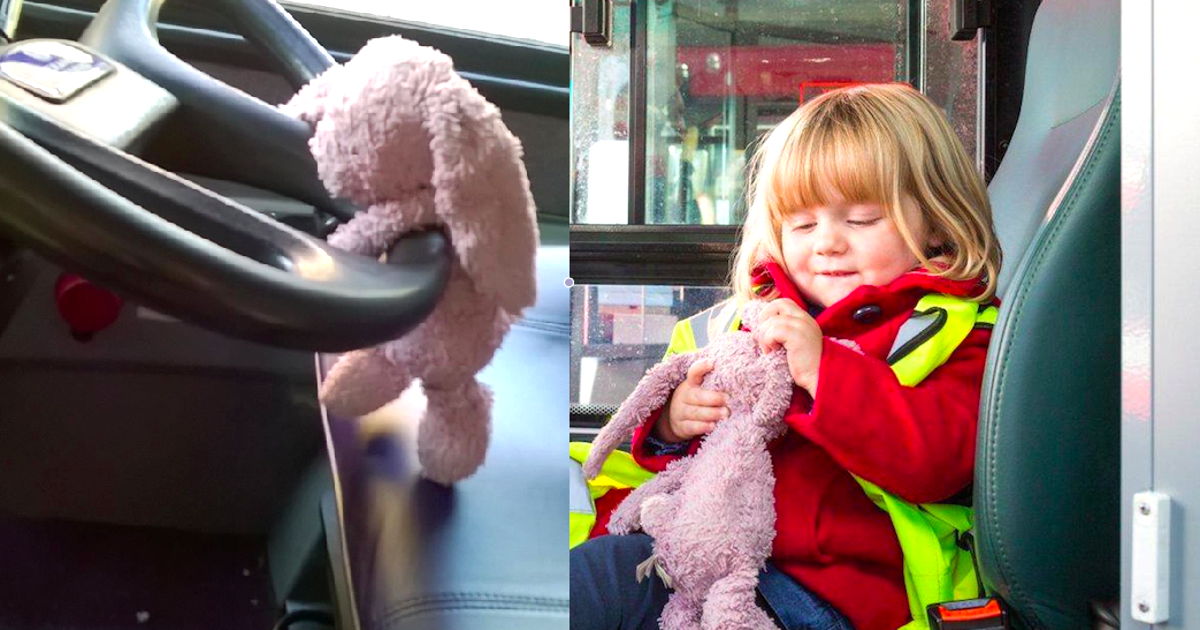 So here's what happened: 2 years old Amelie left her favourite toy and constant companion since birth Rabbit on a bus in East London.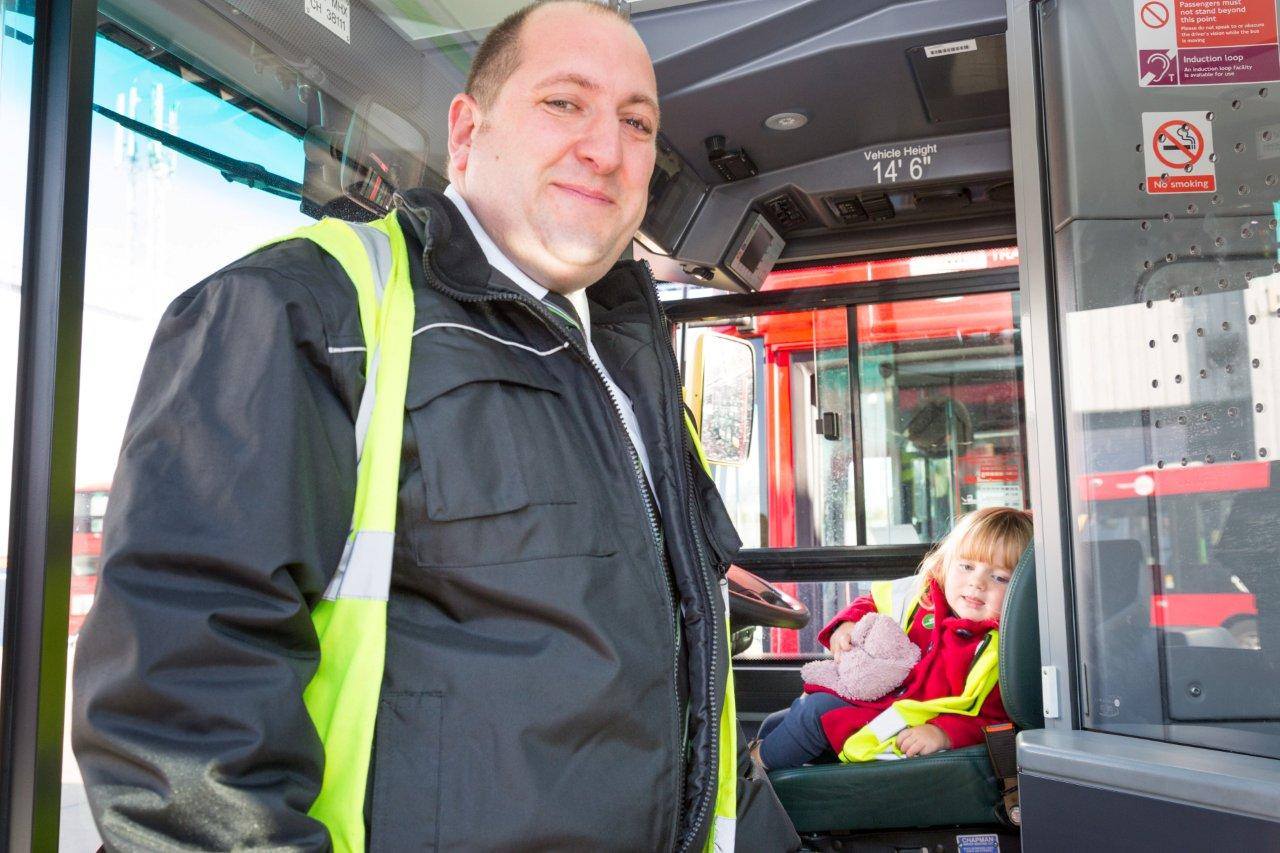 Bus driver, Robert Campbell found it and posted photos of Rabbit driving the bus on Facebook. Facebook post became viral and drew the attention of Amelie's mom.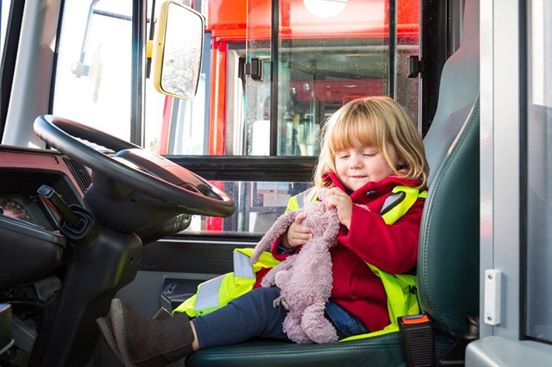 Amelie reunited with her favourite toy friend and they lived happily ever after : )

---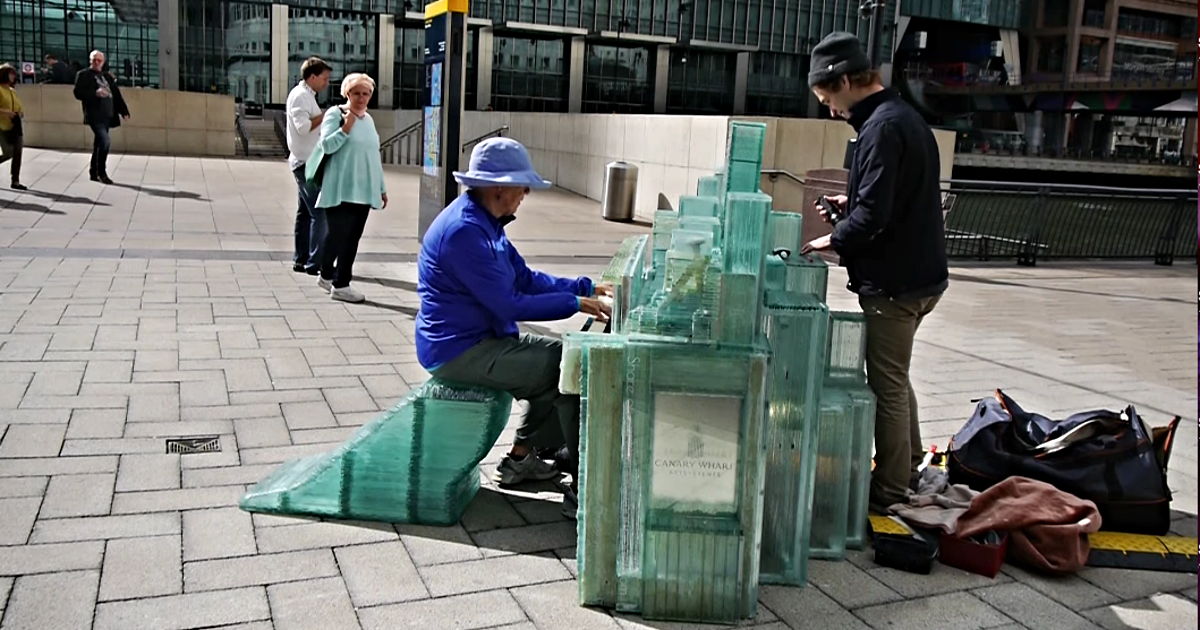 Either you believe it or not, this beautiful piano is built from layers of broken window glass. It was placed in October in a public setting at Canary Wharf surrounded by skyscrapers and it was available for all to play.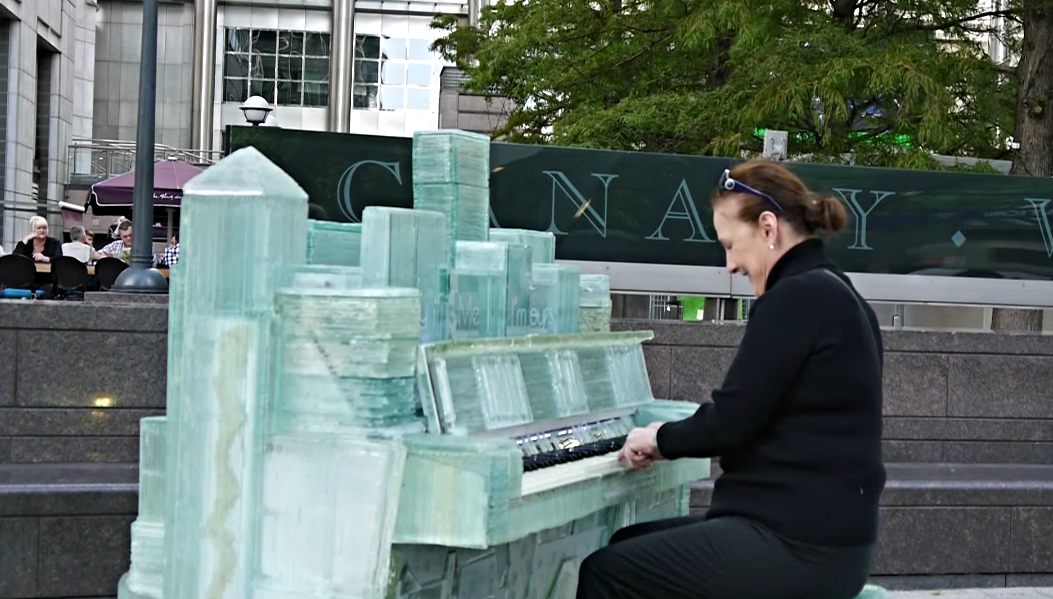 Karlis Bogustovs, artist and creator of this delicate piece of work, talked about his inspiration during an interview: "I could say that life inspires me. The more vitality I see, the more it urges me to express it. I try to make beautiful things, full with care and patience, because from my point of view, it is something that we lack these days".


The world's first cereal cafe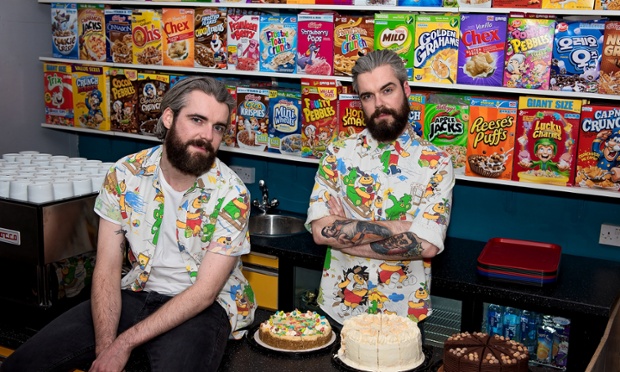 Identical twins Alan and Gary Keery had a crazy idea: open UK's first cereal café in London. In order to make this happen, they launched a successful crowdfunding campaign and asked cereal lovers to support their effort.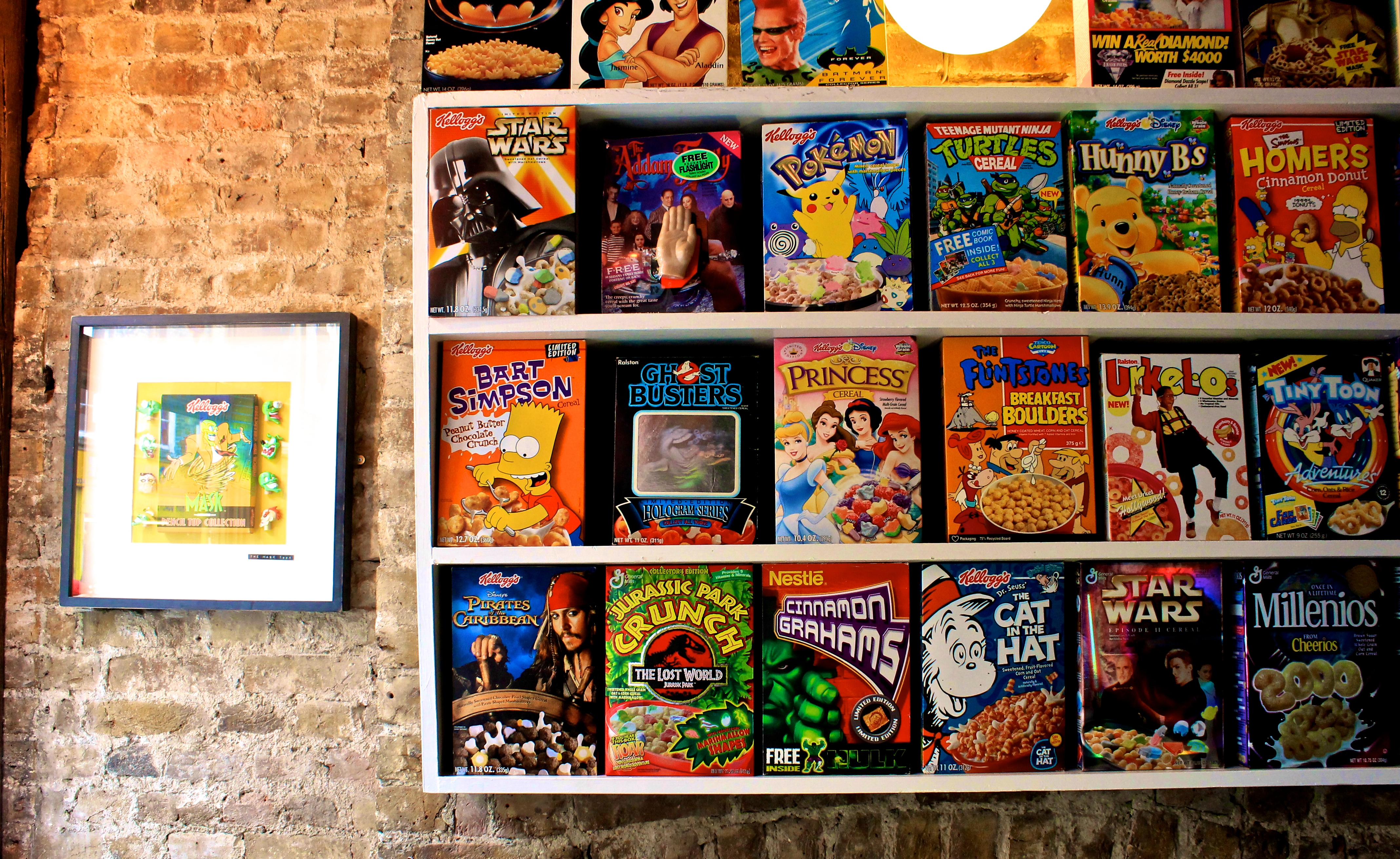 image credits: immymay
100 different types of cereals from around the world, an impressive collection of assorted Pop Tart flavors and a great variety of milk make Cereal Killer the ultimate paradise for anyone who thinks breakfast is the best meal of the day.  
---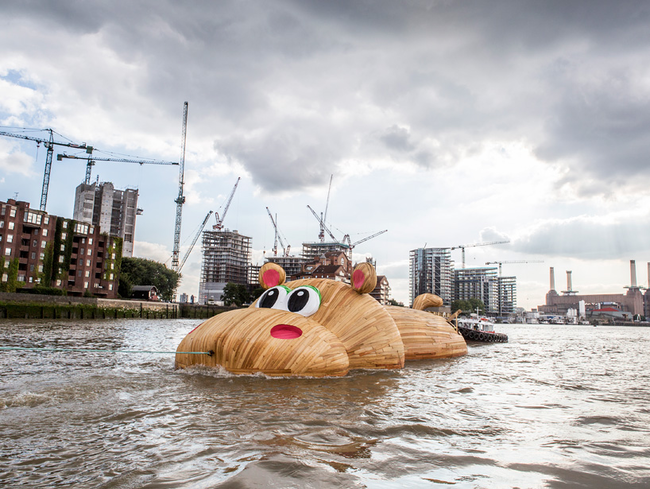 Did you know that hippos used to live along the riverbanks of the Thames River? Well, Dutch artist Florentijn Hofman was definitely aware of that when he was constructing the world's first traveling giant rubber duck.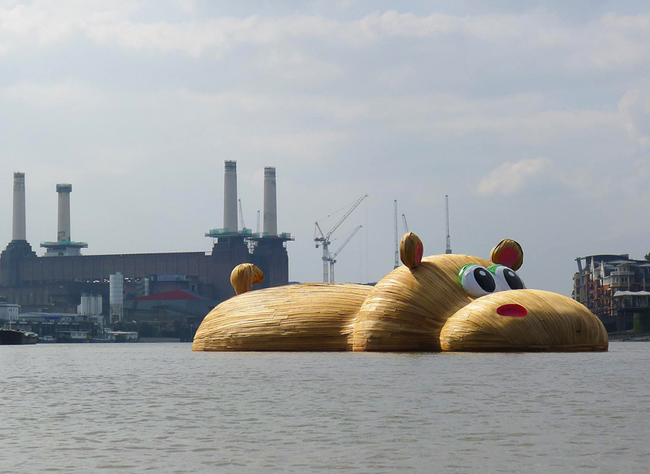 This 21-meter-long hippo, named the "Hippopothames," was made out of overlapping wooden panels and participated in Totally Thames, a month-long festival of arts and culture along the Thames River in London.
---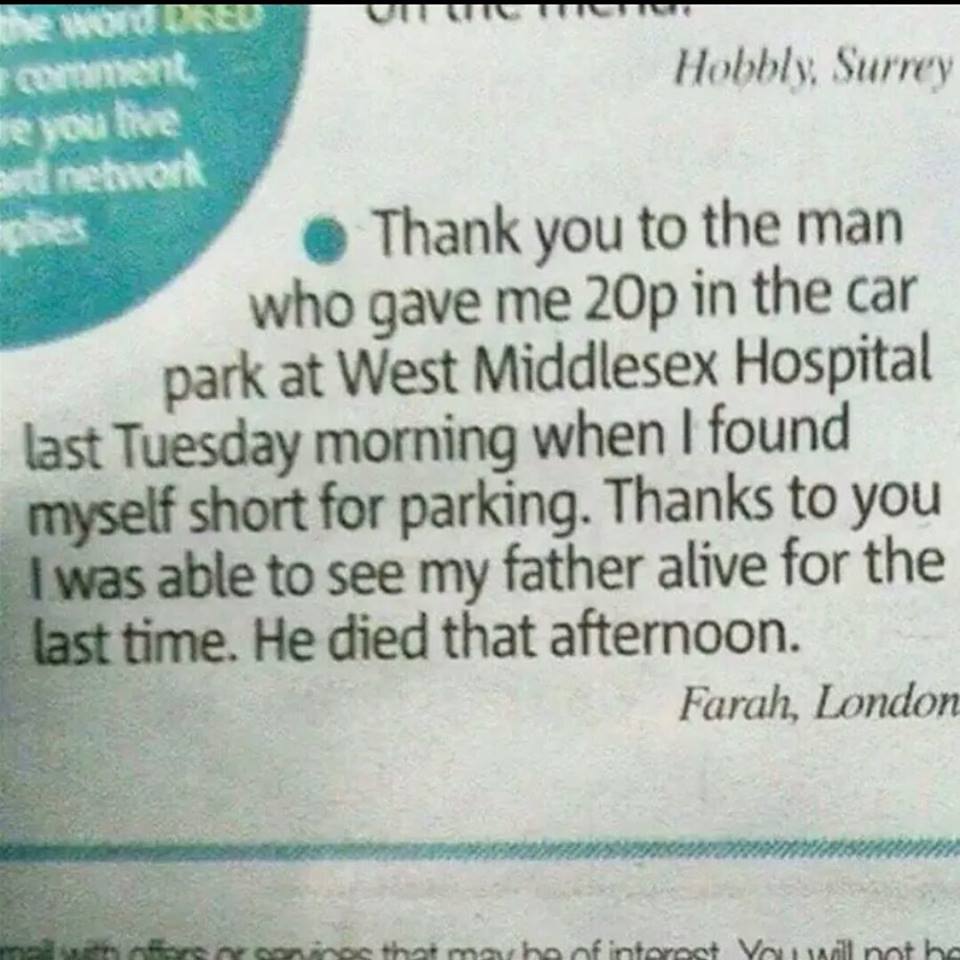 This is our favourite from the list. It's one of these beautiful acts of kindness you encounter in your daily life, one of those great moments when you realise that there is a warm heart constantly beating inside this huge city.
The sound of this heart is also one of the things that makes London so special.