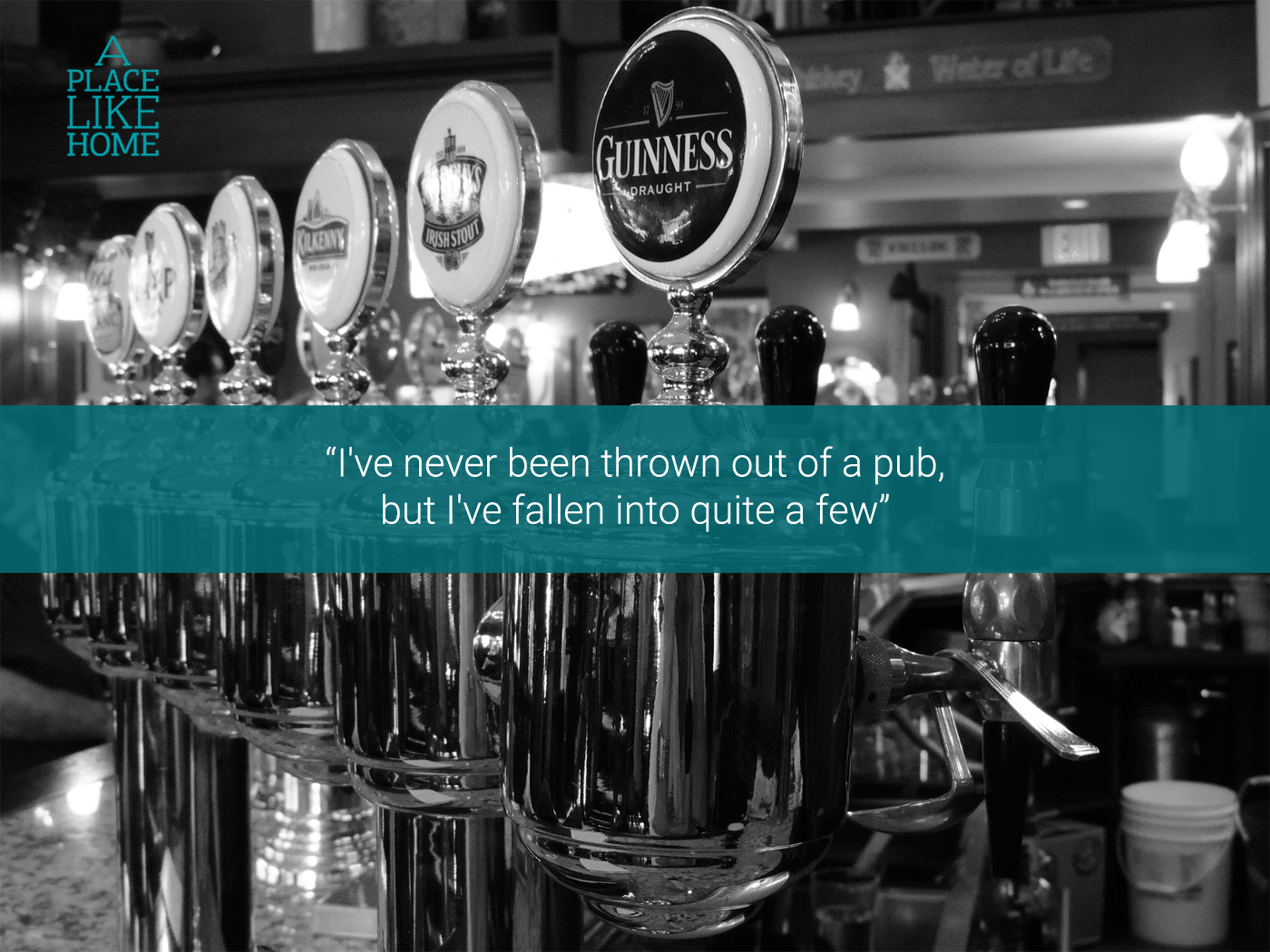 Samuel Pepys, the famous English diarist described pubs in the 17th century as the heart of England. Although hundreds of years have passed since then, pubs are still deeply rooted in British culture and considered to be the place where you can cure boredom and urban anonymity by spending free time with friends and family.
 It's something like a focal point for local communities or "a culture house for adults", where you can drink your pint while having a casual chat about gossips, traditions or even the weather. Actually, the "weather" is one of Britain's favourite topics of discussion so it's highly likely you hear people talking about it while you're waiting at a pub to get served.  
There are more than 4000 pubs in London, so we had to narrow down our research focus to Chelsea, Kensington, South Kensington and Notting Hill areas, before we present you with a list of our top 10 favourite pubs in Central London. So here it is, the ultimate list of the top 10 best pubs in Central London, hope you enjoy it.
Cheers!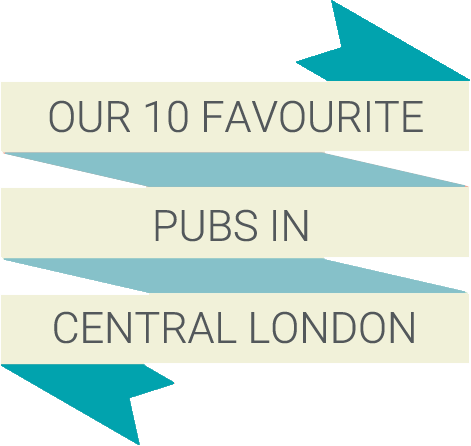 image source: metropolitanpubcompany.com
A beautiful traditional pub with excellent food and drinks, found on Selwood Terrace in South Kensington, where Charles Dickens once resided at no. 11. There is also ta beautiful terrace to take advantage of sunny days (if there are any).
---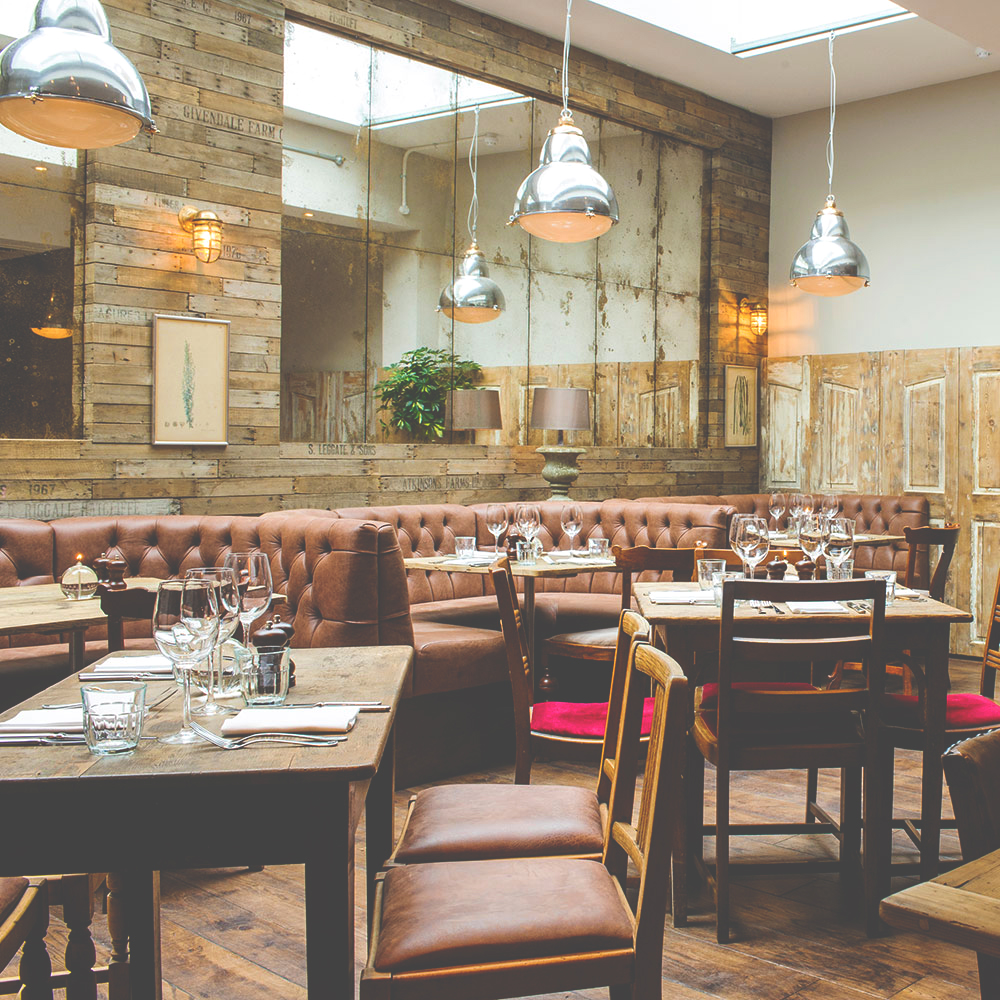 Situated in a cosy corner of Chelsea, this stylish pub offers the perfect gastro experience from innovative dishes to pub classics. 
- Holiday flats within walking distance of the pubs -
---


image credits: beerlens.com
 This iconic London pub, beautifully situated on the corner of Parsons Green, provides a clean, calm, safe and congenial place for you to meet and talk.  If you're there, you don't miss a chance to have their famous BBQ. 
---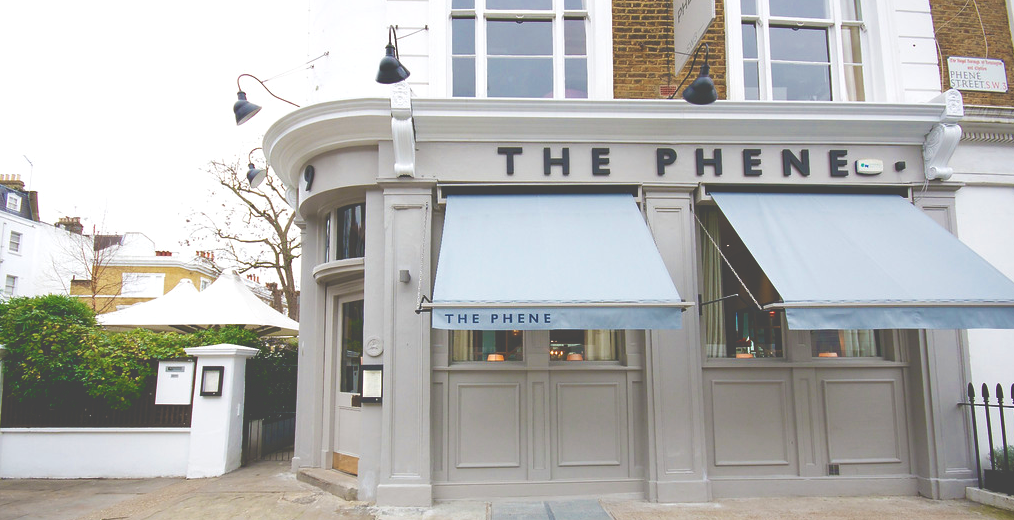 image credits: sourcewire.com
 Located in the heart of Chelsea, just a short stroll from Kings road, the Phene offers an excellent range of fine beers, wines and cocktails at the lounge bar, as well as excellent food at the elegant dining area. Bear in mind, there is also a beautiful garden and outdoor fireplaces and heaters. 
- Holiday flats within walking distance of the pubs -
---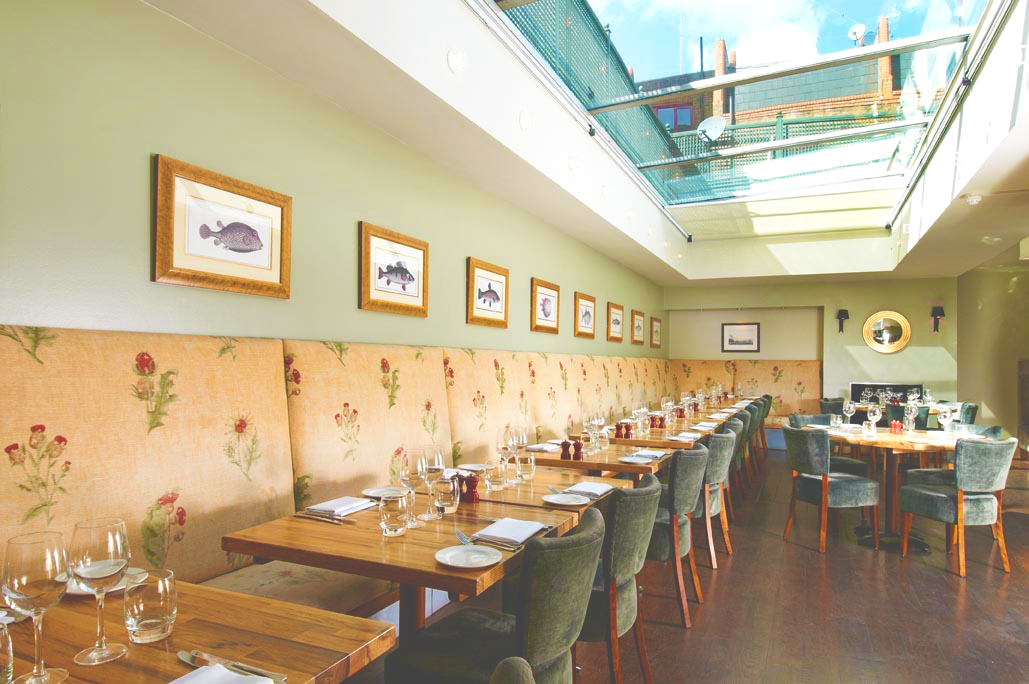 image credits: theadmiralcodrington.co.uk
Cosy London pub with a great restaurant, private dining room & heated beer garden - all tucked away in the heart of Chelsea.
---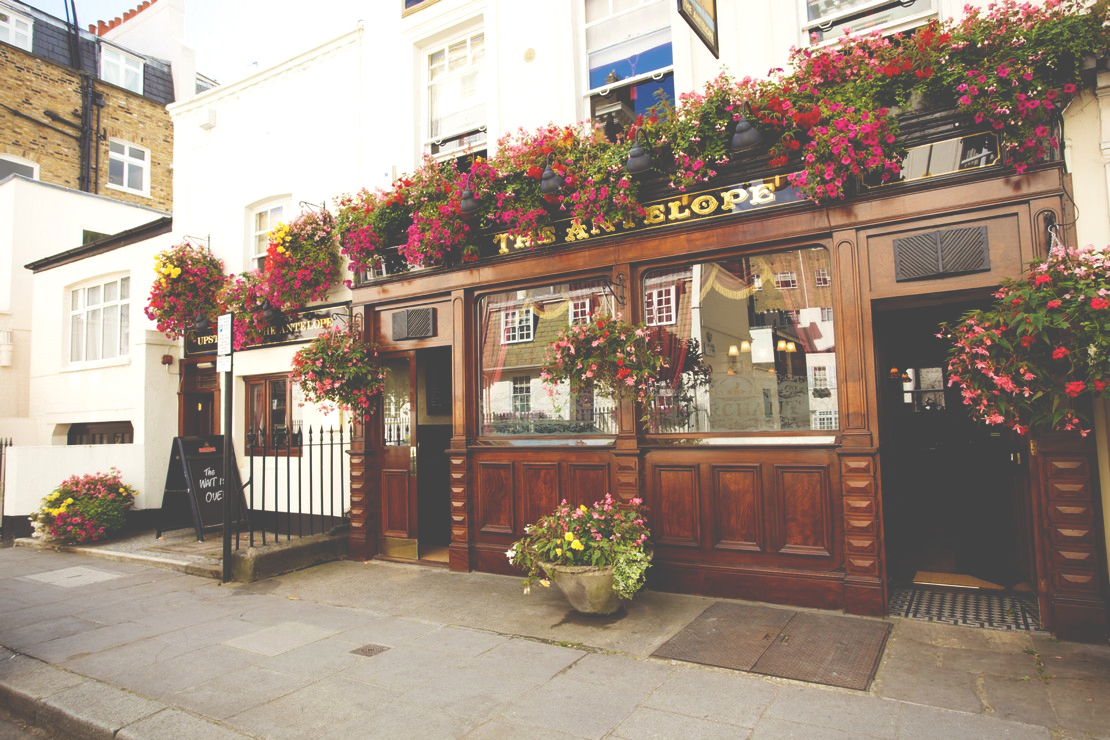 image credits: antelope-eaton-terrace.co.uk
 With a history that dates back to the 17th century, this traditional pub in Belgravia is lively in the evenings and a great spot for lunch in this fashionable part of London.
---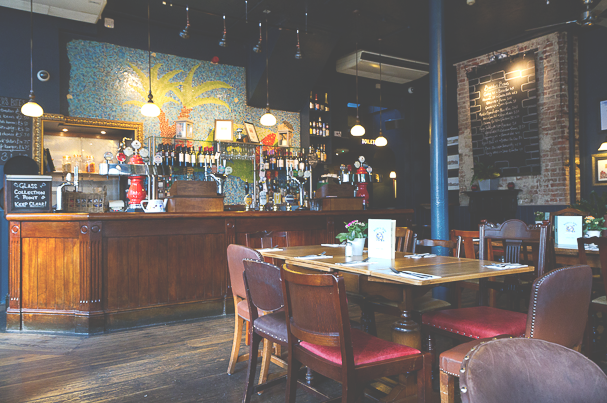 image credits: thebuildersarmskensington.co.uk
The builders arms - Kensington
 British food, delicious guest ales, soothing Champagne and a wine list put together by Master of Wine, John Clevely are some of the unique selling points of this trendy gastro pub, located just a few hundred yards from the Kings Road. 
Holiday flats within walking distance of the pubs
---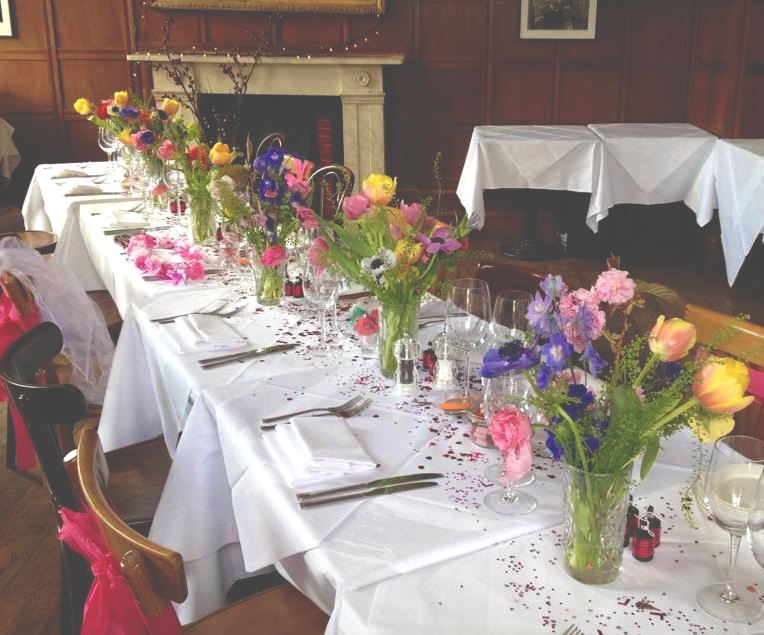 image credits: thepigsear
One of Chelsea' most popular drinking and dining institutions, The Pig's Ear serves delicious British/French brasserie food on daily basis or an elegant & attentive fine dining experience on the first floor, at its oak panelled Dining Room. Reservations are essential.
---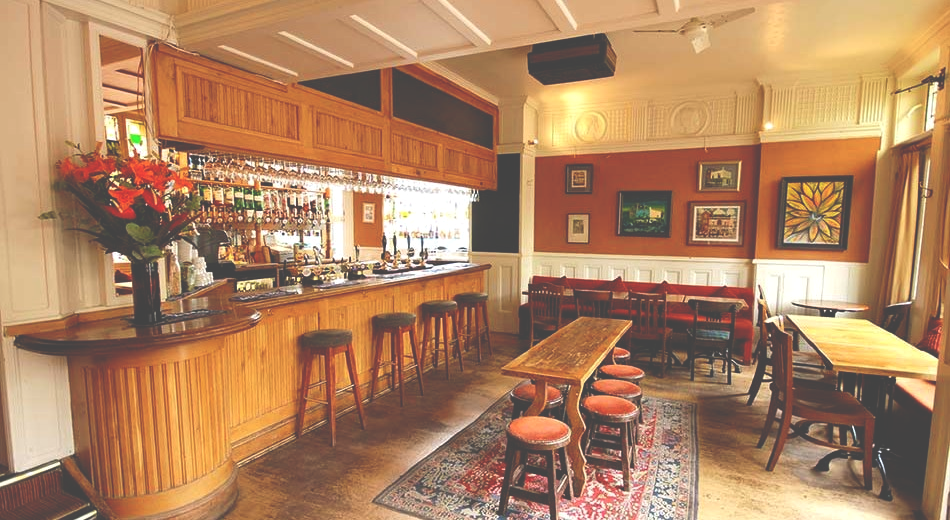 image credits: pubvenues.com
Situated in a beautiful residential area in Notting Hill, this charming pub besides being a perfect destination for sunny days and balmy evenings, also boasts a traditional bar and an award winning display of hanging-baskets - all cared by a dedicated team and hard-working stuff. 
Holiday flats within walking distance of the pubs
---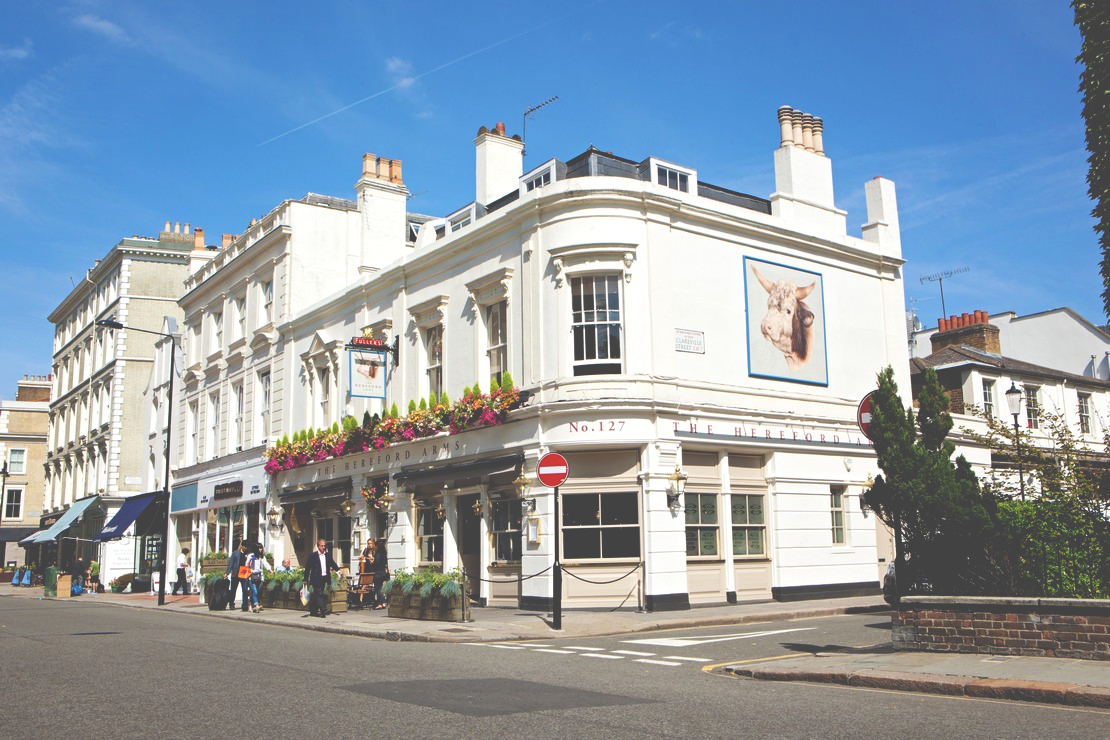 image credits: herefordarms.co.uk
Hereford arms - South Kensington
Although this has never been confirmed, this pub was notorious as the reputed drinking haunt of "Jack the Ripper". Brilliantly located, close to Knightsbridge, the Hammersmith Apollo and the V&A Museum, The Hereford Arms provides first class respite and refreshment away from the hustle and bustle of city life.